Allahu Akbar! Take a look at the pictures below. The masjid was filled beyond capacity today during Jummah prayer.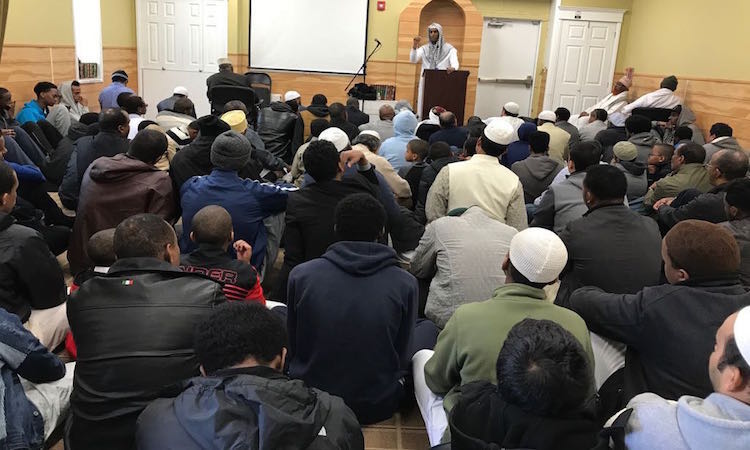 Guests prayed in the hallway and outside on carpets due to the lack of available space. SuhbhanAllah, what a beautiful sight! A masjid filled with people worshiping their Lord.
As you may know, we are currently in the midst of an expansion project that seeks to almost double the prayer space available to us. We need your support, dear brothers and sisters, to make this goal a reality. Take part in the fundraising efforts and donate to your masjid today. Whether you have $10, $100, or $1000 to give, every dollar counts. May Allah SWT continue to shower His blessings upon our masjid and make us among those who race towards good! Ameen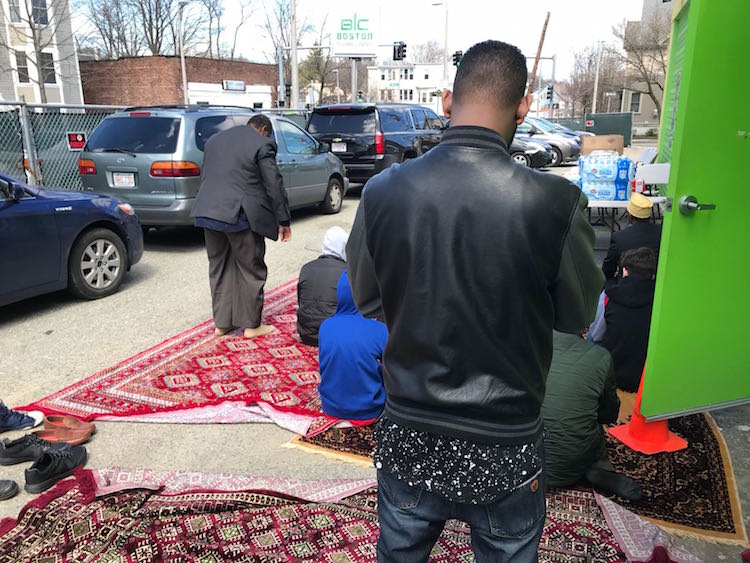 Allahu Akbar, Sida aad sawirada ad ka arkaysaan Maanta salaadii Jimce banaanka ayaa lagu tukuday kadib markuu Masjidka aad usoo buuxsamay. Bal qiyaas farxada ay leedahay marka aad aragtid Masjid buuxo oo Alle lagu caabudayo.
Sida aad lasocotaan waxaan baryahaan Masjidku ku hawlan yahay waasicinta ama fidinta Masjidka si aan u helno labo jibaar inta masjiku hada yahay. Waxaan u baahan nahay inaad nagu taageerto si aan uga rumayno inaan Masjika Ilaahay waynayno. Ka qayb qaado dhaqaalaha ku baxaya Masjika adigoon awoodaada aan waxba Ilaahay ka hagranayn.Waxaan Allah waydiisanaynaa Naxariistiisa iyo inuu naga yeelo kuwa kheyrka ku tartama. Allow Amiin