On Wednesday, May 8, 2020, we distributed our second-round food boxes at BIC. Firstly, we'd like to thank Mayor Martin Walsh and the City of Boston for making this happen.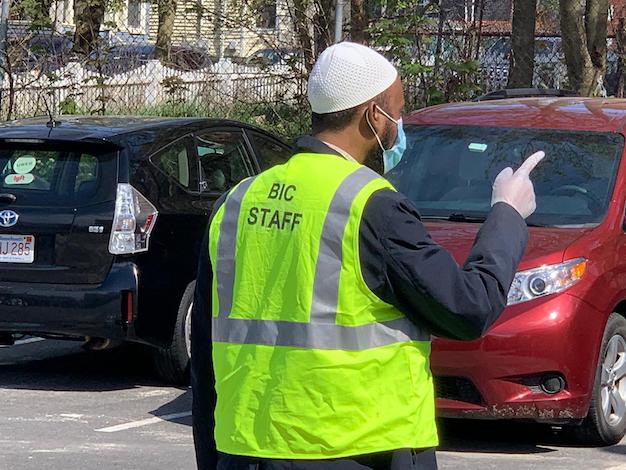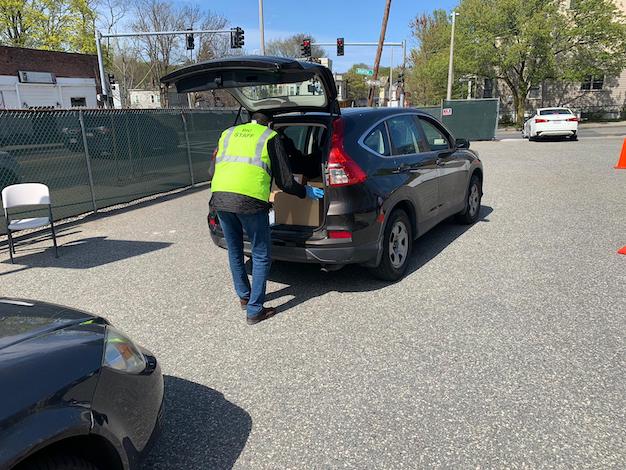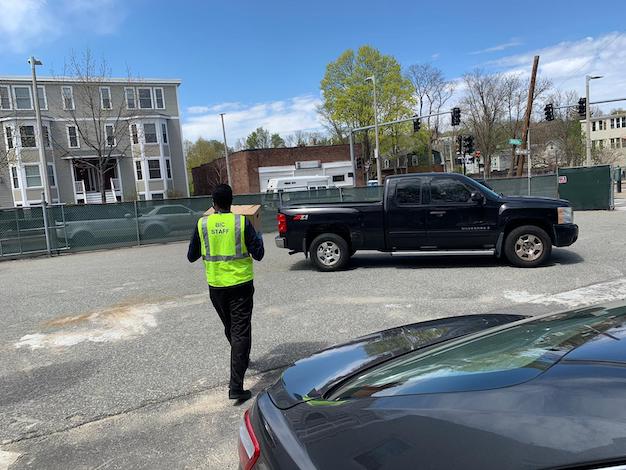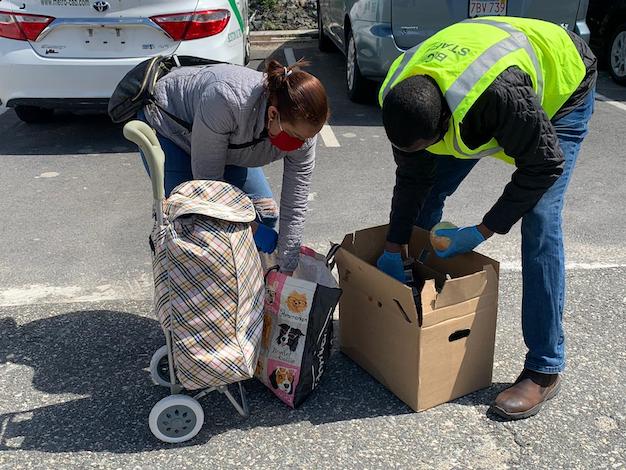 The distribution process was a little different this time. We had an increase in families with food shortages. The drive-through line circled around the building and it took us roughly six hours to thoroughly distribute all 300 boxes.
Lastly, huge thank you to our wonderful volunteers who ran back and forth for six hours straight to load trunks and clear the traffics. We ask Allah to reward them for their commitment.
COVID-19 has impacted many low-income families not only financially but also psychologically. Please don't hesitate to reach out to BIC if you have any questions and concerns. We are here to help.
We ask Allah to protect all humanity from this pandemic. Ameen.
Walaalayaal, Arabacadii May 8, 2020. Waxan qaybinay wareegii labaad ee qaybinta Khudaarta cayriin ee City of Boston ay ugu tale gashay qosaska uu saameeyey virus ka Covid-19.
Dad badan ayaa soo doontay oo an imaan wareegii koowaad. Sidoo kale waxaan kasoo qayb galay oo iyanna soo doontay cunnada dariska Masjidka oo u badan dad badan oo aan Muslimiin ahayn. khudaarta aan qaybinay waxay dhamayd 300 oo cartoon oo loogu talagay 300 oo qoys.
Waxaa u mahad celinaynaa volunteers u adeegay bulshadooda kuwaas oo wakhtigooda iyo muruqooda u horay bulshada. Ilaahay waxaan u wadiinaynaa inuu ajirkooda uusan ka dayicin. Ilaahay waxaan sidoo kale way diisanaynaa inuu cudurkaan ka dul qaado dhamaan Bini-aadanka. Amiin