We would like to inform you about the event that will be taking place on Friday 4/9/2021 at BIC starting 7:30 PM to 8:40 PM. Our scholars will address the importance of Ramadan and how to properly prepare for the blessed month.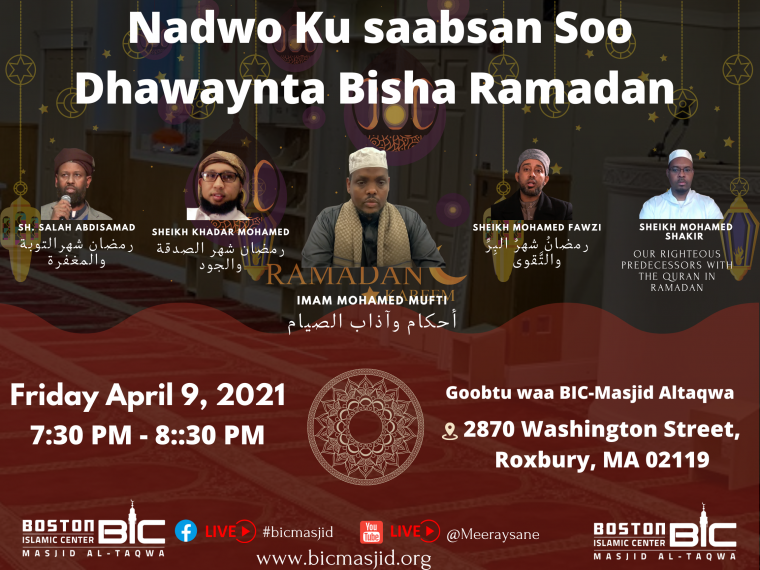 This event is an opportunity to physically and mentally prepare us for Ramadan so we fully reap the benefits of Ramadan. As Abu Huriera Narrated: I heard Allah's Messenger (ﷺ) saying regarding Ramadan, "Whoever prayed at night in it (the month of Ramadan) out of sincere Faith and hoping for a reward from Allah, then all his previous sins will be forgiven."
Our participating scholars are:
Our scholars will discuss various topics on Ramadan and it's importance. We encourage you all to join us on this beneficial event, in sha Allah. Please share this event with your loved ones, friends, and colleagues. Live streaming will be available for those who can't join us physically. Please check our Facebook page @bicmasjid for more details.