Assalaamu Calaykum ww
We praise Allah for letting us have the opportunity this morning to be at the masjid and to listen to the Khadira of Sh. Abdurrahman sh. Omar and Sh. Abdul Bary Yahya.
Sheekh Abdurrahman talked about the importance of the dawa while Sh Abdul Barry talked the abundance of the blessings of Allah and how that should encourage us to praise Allah and to be thankful and grateful to him.
Alhamdulillah it was a morning filled with faith and happiness.





After that we had a delicious breakfast made by some of our dawa sisters. May Allah reward them with fruits of the paradise.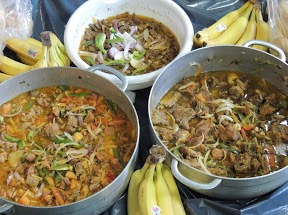 We are very grateful to Allah then to our scholars, our youth and our sisters who are doing such a great job of putting this effort together.